Dish Las Vegas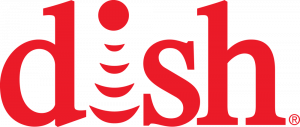 Dish Satellite TV Services:
Prices starting at $64.99/mo
Get over 190 favorite channels
Ranked #1 in customer satisfaction by JD Power
Dish Service
Why Go for DISH? | Overall Review
For DISH, customers come first, which is why it is the best satellite TV provider out there. What sets DISH Network apart from the rest is its value, technology, and support. DISH packages are affordable, channel-rich, and designed to deliver the best TV experience. There is a 2-Year TV price guarantee that saves you from random rate hikes. With the DISH Voice Remote and Hopper® 3 Smart HD DVR, you can navigate through the world of entertainment seamlessly and control your options effortlessly.
CenturyLink and DISH Network are joining hands to break down the barriers between customers and their favorite content, which is all the reason why you should hop on board.
Frequently Asked Questions About Dish
How much is Dish Network Satellite TV per month?
Dish Network offers tv plans that range from $64.99/mo to $99.99/mo.
Does Dish Network support 4k content?
DISH Network supports a wide variety of high definition resolutions from 480p, 720p, 1080i, 1080p, and 4K Ultra HD. Ultra High Definition 4k Video content is available on select packages and channels when using the Hopper 3 DVR or with a compatible Netflix account. The resolution of individual channels is determined by broadcaster, not DISH. Video on Demand and Pay Per View are both offered in high definition video qualities.
Why choose Dish Network over the competition?
Dish is more cost effective when compared to their top competitors, while offering more channel options and free HBO for 12 months. They have consistently been ranked highly for their call center satisfaction, website satisfaction, easiest bill to understand, and receive the fewest complaints from customers.
What hardware do I need with Dish Network?
Dish Network offers free professional installation of the DISH network antenna and complimentary set up of up to 6 receivers. A technician will come up out and run all the necessary wires from the dish antenna to your home. They will also make sure all the remotes are programmed to their receiver and are working properly.